Mark Brayford, K.C.
CRIMINAL LAW
311 21st Street East Saskatoon, SK S7K 0C1 Canada
tel: 306-244-5656
fax: 306-244-5644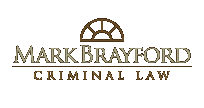 About
Registered with the Law Society of Saskatchewan. Preferred area of practice is Criminal Law. Appointed King's Counsel in 1995.
In over 35 years of practicing criminal law, he has held a number of leadership positions within the legal community, including President, Canadian Bar Association, Saskatchewan Branch, and President of the Saskatoon Criminal Defence Lawyers Association, as well as serving on the Provincial Court Bar Judicial Council, the Queen's Bench Bar Judicial Council, and the National Executive Council of the Canadian Bar Association. He presently serves as a National Director and Vice-President of the Canadian Council of Criminal Defence Lawyers. He has lectured extensively at the College of Law, at Continuing Legal Education programs, and at the Saskatchewan Bar Admission Course. He has been the distinguished speaker at the University of Western Ontario Law School, at Queen's Law School, at the University of Calgary Law School, as well as acting as a guest panelist for the Alberta Criminal Trial Lawyers Association and the Montreal Criminal Defence Lawyers. He has published over a dozen articles in the Criminal Defence Lawyers Newsletter and has acted as counsel in numerous precedent-setting legal decisions, with over 100 of his cases having been reported in the Law Journals. His practice is restricted to Court work, appearing in the trial and appellate Courts of Saskatchewan, Alberta, Manitoba, Ontario, and in the Supreme Court of Canada.
For a peer review assessment of criminal lawyers go to Best Lawyers in Canada:
www.bestlawyers.com/canada/saskatchewan/saskatoon/criminal-defence
Types of Criminal Cases Handled
Mark Brayford has extensive experience in all types of criminal trials, handling everything from murder cases to shoplifting. He travels throughout Western Canada and Ontario doing all types of criminal trials, including: drug charges, driving charges, murder and manslaughter charges, sexual assault charges, assault charges, weapons charges, wildlife charges, trademark charges, fraud charges, discipline charges, threats charges, mischief charges, robbery charges, break and enter charges, arson charges, kidnapping charges, extortion charges, counterfeit charges, and proceeds of crime charges.
Memberships, Awards & Positions
Present Directorships and Memberships:
Vice-President, Canadian Council of Criminal Defence Lawyers
Member, Saskatoon Criminal Defence Lawyers Association
Fellow of The American College of Trial Lawyers
Life Member of the NRA, National Rifle Association
Memberships and Leadership Positions Previously Held:
National Executive Council, Canadian Bar Association
President, Canadian Bar Association, Saskatchewan Branch
Vice-President, Canadian Bar Association, Saskatchewan Branch
Treasurer, Canadian Bar Association, Saskatchewan Branch
President, Saskatoon Criminal Defence Lawyers Association
Chairman, Provincial Court Bar Judicial Council
Chairman, Committee on Judicial Independence of the Saskatchewan Provincial Court
Member, Court of King's Bench Bar Judicial Council
Director, Canadian Council of Criminal Defence Lawyers
Chairman, Criminal Law Section, Saskatchewan Branch, Canadian Bar Association
AWARDS
Awarded King's Counsel designation in 1995
Saskatchewan Continuing Legal Education Outstanding Volunteer Award for 1998
Canadian Bar Association Distinguished Service Award 2013
Saskatchewan Trial Lawyers Association – Outstanding Lawyer Award – 2018
TEACHING POSITIONS
Lecturer, Law 427.3.2, College of Law, University of Saskatchewan, Gale Moot Court Program, for 24 years
Past Lecturer, Saskatchewan Bar Admission Course for twelve years
Seminars
Faculty, Calgary Criminal Lawyers Defence Association Seminar, Topic: "Defending Weapons Charges", May 30, 2015
Faculty, Saskatchewan Trial Lawyers Association, "Disclosure Applications: Winning the Battles & Losing the Wars", May 9, 2014
Guest Speaker, Saskatoon Articling Students, March 25, 2013
Faculty, Saskatchewan Trial Lawyers Association, Topic: Drunk Driving – Defending the Presumed Guilty", May 4, 2012
Guest Speaker, Canadian Bar Association, SK Branch, Articling Student North Section, Topic: "Career Management in Private Practice – Barrister, Solicitor or Both?", March 22, 2010
Faculty, Saskatchewan Trial Lawyers Association, Spring Conference, Presenter, Topic: "Disarming Gun Charges", May l, 2009
Guest Panelist, Ontario Criminal Lawyers Association Conference, Topic: "The Science of Crime", November 28, 29, 2008
Presenter, Saskatchewan Trial Lawyers Association, Topic: "Impaired Driving Update", September 11, 12, 2008
Presenter, Saskatchewan Trial Lawyers Association, Topic: "Expert Witness Advocacy", May 1, 2, 2008;
Guest Speaker, Ontario Criminal Lawyers Association, Topic: "Cross Country Charter Checkup", October 26, 27, 2007
Presenter, Canadian Bar Association, Sask Branch, Mid-Winter Meeting, Topic: "Making Crime Pay", February 2, 2007;
Presenter, Saskatchewan Legal Education Society, Topic: "Recent Developments in Criminal Law", October 12, 13, 2006, Regina and Saskatoon;
Presenter, Saskatchewan Trial Lawyers Association Teleseminar,
Topic: "Latest in .08", January 20, 2006
Guest Speaker, Canadian Bar Association, Saskatchewan Branch, Criminal Law (North) Section, November 8, 2005
Guest Panelist, Saskatoon Criminal Defence Lawyers Association, Topic: "Controlled Drugs and Substances Update", May 17, 2005
Guest Panelist, Canadian Bar Association Saskatchewan Branch Midwinter Meeting, February 3-4, 2005; presented paper: "Top Five Criminal Cases Countdown"
Guest Panelist, CBA Canadian Legal Conference 2003, Montreal, Quebec, Topic: "Unpopular Clients and Cases"
Presenter, Saskatchewan Legal Education Society "Criminal Law Essentials Seminar", May 23, 2002, Saskatoon, May 24, 2002, Regina
Guest Panelist, Canadian Bar Association, Saskatchewan Branch, February l, 2002, Topic: "Advocacy on the Courthouse Steps"
Guest Speaker, Canadian Bar Association, Saskatchewan Branch, Criminal Lawyers (North) Section, April 2, 2001, Topic: "Search Warrants"
Guest Speaker, Canadian Bar Association, Saskatchewan Branch, Young Lawyers (North) Section, March 22, 2001, Topic: Assault Defences
Interviewer, "How to Get a Job" Workshop, Canadian Bar Association, Saskatchewan Branch, and College of Law, January 15, 1999
Guest Panelist, Saskatoon Criminal Defence Lawyers Association Seminar, Bail Hearings and Sentencing, December 1, 1998
Guest Panelist, Saskatchewan Legal Education Seminar, Impaired Driving, September 26, 1998
Guest Panelist, Montreal Criminal Defence Lawyers Association, March 19, 1998
Guest Panelist, Saskatchewan Legal Education Conference, "Updates in Criminal Law", May 3, 1997
Guest Panelist, Criminal Law Program, Canadian Bar Association, Saskatchewan Branch, Midwinter Meeting, "How to Beat Breathalyzers", January; 1997
Guest Panelist and Participant in Vignettes for the Provincial Court Judges and Lawyers Seminar
Guest Panelist, Saskatchewan Trial Lawyers' Association Spring 1996 Conference, March 22, 23, 1996, Topic: "Appeal Practice and Procedure"
Guest Panelist, Edmonton Criminal Trial Lawyers Association, False Memory Syndrome, November 19, 1994
Guest Panelist, Saskatchewan Trial Lawyers Association Spring '94 Conference, March 4, 5, 1994, Topic: "Investigating the Case – CrossExamination"
Faculty member, Federation of Law Societies of Canada National Criminal Law Program, Criminal Procedure and Charter Issues, Saskatoon, July 12 – 17, 1992; presented paper: "Evidence to the Contrary – "I Only Had Two Beer … Yeah, Right""
Guest Panelist, Edmonton Criminal Trial Lawyers Association, March 27, 1990, Topic: "Blood Alcohol – "Weaving your way … ""
Guest Speaker at Canadian Bar Association, Saskatchewan Branch, Young Lawyers (North) Section, September 14, 1989, Topic: "What to do when your friends call from jail or with a ticket"
Conference Committee and Speaker, Saskatchewan Trial Lawyers' Association, Charter Conference (Criminal & Civil), Saskatoon, April 21, 22, 1989
Faculty Member, Barely Barristers Seminar, March 7, 1987, Topic: "Criminal Litigation"
Co-Presented with Silas E. Halyk, Q.C. "Preliminary Hearings and Discovery", Federation of Law Societies of Canada, National Criminal Law Program, Procedure, Practice & Tactics, Winnipeg, July 22 – 26, 1985
Special Lectures
Advanced Criminal Law, Thompson Rivers Law School, October 13, 2022
Advanced Criminal Law, Thompson Rivers Law School, February 3, 2022
Lecturer, Law 427.3.2., College of Law, University of Saskatchewan Gale Moot Court Program
Past Lecturer, Saskatchewan Bar Admission Course for twelve years
Guest Speaker, U of S, Ethics and Criminal Law, September 28, 2015;
Guest Speaker, U of S Advanced Criminal Law, Topic: Disclosure Applications, January 12, 2015
Guest Speaker, U of S Ethics and Criminal Law, October 21, 2014
Guest Speaker, U of S Ethics and Criminal Law, October 8, 2013
Guest Speaker, Saskatchewan College of Law Bar Admission Course, Topic: "Cross-Examination and Sentencing", April 24, 2013
Guest Speaker, U of S Criminal Law, Topic: "Sentencing", February 17,2013
Guest Speaker, U of S Ethics and Criminal Law, October 25, 2011
College of Law, University of Saskatchewan, Silas Halyk Lecture
Guest Speaker, University of Saskatchewan College of Law, Topic: "Trial Advocacy", January 22, 2009
Speaker on behalf of Canadian Council of Criminal Defence Lawyers, before the Standing Committee on Justice and Human Rights of the House of Commons in Ottawa concerning Bill C-32 (Criminal Code impaired driving amendments), June 7, 2007;
Guest Speaker, University of Western Ontario College of Law, September 21, 2003, Topic: "Jury Nullification"
Guest Speaker, University of Western Ontario Law School, March 27, 2001
Guest Speaker, University of Calgary, Faculty of Law, Famous Cases Series, February 28, 2001
Guest Speaker, College of Law Jurisprudence Class, October 5, 2000
Distinguished Speaker, University of Western Ontario Law School, March l , 1999
Guest Speaker, Queen's Law Forum, College of Law, Queen's
University, Kingston, Ontario. March 1, 1995
Guest Lecturer at College of Law, University of Saskatchewan, Trial Advocacy, 1988, 1989, 1992 and 1993
Radio and T.V. Broadcasts
Guest Speaker, NTR, John Gormley Show, Topic: Laws of Summer Driving", June 28, 2022
Guest Speaker, NTR, John Gormley Show, Topic: "Winter Driving Laws, December 17, 2021
Guest Speaker, NTR, John Gormley Show, Topic: "Self Defence With a Firearm", October 21, 2021
Guest Speaker, NTR, John Gormley Show, Topic: "Christmas Drinking and Driving", December 19, 2019
Guest Speaker, NTR, John Gormley Show, Topic: "Summer Driving Laws", June 18, 2019
Guest Speaker, NTR, John Gormley Show, Topic: "Driving at Christmas", December 14, 2018
Guest Speaker, NTR, John Gormley Show, Topic: "Drinking and Driving", June 19, 2018
Guest Speaker, NTR, John Gormley Show, Topic: "Drinking and Driving, December 15, 2017
Guest Speaker, NTR, John Gormley Show, Topic: "Drinking and Driving at Christmas", December 20, 2016
Guest Speaker, NTR, John Gormley Show, Topic: "Christmas Celebrating", December 15, 2015
Guest Speaker, NTR, John Gormley Show, Topic: "Summer Rules of the Road", June 29, 2015
Guest Speaker, NTR, John Gormley Show, Topic: "Christmas Cheer", December 10, 2014
Guest Speaker, NTR, John Gormley Show, Topic: "Summer Driving", July 30, 2014
Guest Speaker, NTR, John Gormley Show, Topic: "Check Stops", December 10, 2014
Guest Speaker, "Defending the Guilty", Aden Bowman Collegiate Law 30, June 3, 2014
Guest Speaker, NTR, John Gormley Show, Topic: "Christmas Cheer", December 5, 2013
Guest Speaker, NTR, John Gormley Show, Topic: "Rules of Summer", June 27, 2013
Guest Speaker, NTR, John Gormley Show, Topic: "The Laws of Christmas Driving", December 12, 2012
Guest Speaker, NTR, John Gormley Show, Topic: "Summer Driving Rules", June 29, 2012
Guest Speaker, NTR, John Gormley Show, Topic: "Laws for the Summer", June 22, 2011
Guest Speaker, NTR, John Gormley Show, Topic: "Christmas Stop Checks", November 29,2010
Guest Speaker, NTR, John Gormley Show, Topic: "Host Liability", November 26,2010
. Guest Speaker, NTR, John Gormley Show, Topic: "Summer Rules of the Road", June 24, 2010
Guest Speaker, NTR, John Gormley Show, Topic: "Random Breath Testing", March 16, 2010
Guest Speaker, NTR, John Gormley Show, Topic: "Christmas Rules of the Road", December 10, 2009
Guest Speaker, CBC Noon Hour, Garth Materi Show Topic: "Defence Lawyer Shortage", November 18, 2009
Guest Speaker, Highway Traffic Board, Topic: "Roadside Suspensions", September 30, 2009
Guest Speaker, NTR, John Gormley Show, Topic: "Summer Rules of the Road", July 15, 2009
Guest Speaker with Professor Glen E. Luther, CBC Radio, Blue Sky, Topic: "Driving Laws in Canada", April 30, 2009
Speaker, Buena Vista School, Career Choices, April l, 2009
Guest Speaker, NTR, John Gormley Show, Topic: "Freedom of Speech", October 28, 2008
Guest Speaker, Students Against Drunk Driving Annual Conference, October 18, 2008
Guest Speaker, NTR, John Gormley Show, Topic: "The Rules of Summer Driving", June 23, 2008;
Guest Speaker, NTR, John Gormley Show, Topic: "The Law of Christmas Cheer", November 26, 2007;
Guest Speaker, NTR, John Gormley Show, Topic: "Summer Rules of the Road", August 1, 2007;
Guest Speaker, Law 30, Mount Royal Collegiate, June 13, 2007;
Guest Speaker, NTR, John Gormley Show, Topic: "Christmas Cheer", December 13, 2006
Guest Speaker, NTR, John Gormley Show, Topic: "Cameras in the Court", August 29, 2006
Guest Speaker, NTR, John Gormley Show, Topic: "New Traffic Safety Act", July 21, 2006
Guest Speaker, NTR, John Gormley Show, Topic: "Christmas Party Drinking", November 29, 2005
Guest Speaker, NTR, John Gormley Show, Topic: "Rules of the Road", June 9, 2005
Guest Speaker, Law 30, Bishop Mahoney High School, April 15, 2005
Guest Speaker, NTR, John Gormley Show, Topic: "Rules of The Road", August 17, 2004
Guest Speaker, NTR, John Gormley Show, Topic: "Laws of Driving", June 8, 2004
Guest Speaker, NTR, John Gormley Show, Topic: "Responsible Drinking at Christmas", December 11, 2003
Guest Speaker, NTR, John Gormley Show, Topic: "Rules of the Road", July 15, 2003
Guest Speaker, NTR, John Gormley Show, Topic: "Ban on Publicity", March 3, 2003
Guest Speaker, NTR, John Gormley Show, Topic: "Rules of the Road, Christmas 2002", December 11, 2002
Guest Speaker at First Year Banquet, University of Saskatchewan, College of Law, October 10, 2002
Guest Speaker, NTR, John Gormley Show, Topic: "The Law of the Road", May 9, 2002
Guest Speaker, NTR, Bonnie Braden Show, Topic: "Immediate Roadside Suspensions", November 14, 2001
Guest Speaker, NTR, John Gormley Show, Topic: "Justice System Too Lenient – MADD", September 5, 2001
Guest Debater with Hugh Harradence, Q.C., NTR, John Gormley Show, Topic: "Cameras in the Courtroom", August 13, 2001
Guest Speaker, NTR, John Gormley Show, Topic: "Knowing Your Rights", March 22, 2001
Guest Speaker, NTR, John Gormley Show, Topic: "Rape Shield Laws", October 13, 2000
Guest Speaker, NTR, John Gormley Show, April 7, 2000
Guest Speaker, NTR, John Gormley Show, February 18, 2000
Guest Speaker, NTR, John Gormley Show, Topic: "The Law of Driving", January 13, 2000
Guest Speaker, NTR, John Gormley Show, Topic: "Jury Selection", October 12, 1999
Guest Speaker, NTR, John Gormley Show, Topic: "Impaired Driving", October 28, 1998
Banquet Speaker, Saskatchewan School Library Association and Saskatchewan Council of Social Sciences Conference, May 2, 1998
Guest Speaker, St. Joseph's High School Law 30, February 11, 1998
Guest Speaker, K40, January 18, 1998
Guest Speaker, CJWW Radio Open Line Program, Topic: "The Canadian Charter of Rights and Freedoms", April 15, 1997
Presenter, Victims Services Conference '96, Regina, November 16, 1996, Topic: "Recognizing and Meeting the Needs of Victims"
Guest Speaker at Petra Youth Ranch, July 19, 1995, Topic: "General provisions of The Young Offenders Act"
Guest Speaker, CBC TV Television Program "Contact", March 27, 1995, Topic: "Proposed Changes to Driving Legislation"
Guest Speaker at the Laurier Club, October 27, 1994, Topic: "Youth crime and The Young Offenders Act"
Guest Speaker for Public Legal Education Association, June 2, 1994, Topic: "Drinking and Driving"
Guest Speaker at E.D. Feehan High School, April 15, 1991, Topic: "Role of a Defence Lawyer"
Guest Speaker, STV Viewpoint, June 7, 1990, Topic: "Prostitution"
Guest Speaker at First Year Banquet for University of Saskatchewan, College of Law, October 5, 1989
Guest Speaker, Centre for Investigative Journalism Seminar, Saskatoon, Oct. 30, 31, 1987, Topic: "Court Reporting: Having Your Day in Court"
Guest Speaker for Public Legal Education Association, "The Law and You", Telecable 10, January 10, 1987, Topic: "Jury Duty"
Guest Speaker at Law Day, Mount Royal Collegiate, Saskatoon, April 17, 1986, Topic: "Criminal Law"
Guest Speaker for Public Legal Education Association, April 14, 1986, Topic: "Drinking and Driving (New Legislation)"
Guest Speaker at First Year Banquet for University of Saskatchewan, College of Law, October l 0, 1985
Guest Speaker for Public Legal Education Association, Native Urban Orientation, September 30, 1982, Topic: "Police Powers"
Guest Speaker for Public Legal Education Association, April 1, 1985, Topic: The Canadian Charter of Rights and Freedoms
Guest Speaker for Public Legal Education Association, January l l, 1985, Topic: "Young Offenders Act and Youth and the Law"
Guest Speaker, Centre for Investigative Journalism Seminar, Regina, November 17, 1984, Topic: "Accused's Right to a Fair Trial"
Guest Speaker for Public Legal Education Association, September 19, 1983, Topic: "A Threat to the Community"
Participant for Public Legal Education Association, CBC-TV Criminal Law Programme, September 14, 1983
Guest Lecturer for Public Legal Education Association In-Staff Training, February 7, 1983
Guest Speaker for Public Legal Education Association, Community Training Residence, September 30, 1982
Guest Speaker for Public Legal Education Association, June 8, 1982, Topic: "The Legal Profession"
Guest Panelist, Prairie Regional Meeting of the Radio, Television News Directors Association, May 21, 1982, Topic: "What to Do When the Police Arrive"
Guest Speaker, Optimist Club, March 23, 1982
Guest Speaker for Public Legal Education Association, Information Services Staff, Public Library, March 17 and April 7, 1982, Topic: Criminal Law
Guest Speaker for Public Legal Education Association, CKOM Phone in Program hosted by Mr. John Gormley, December 18, 1980, Topic: "The Law of Xmas Cheer"
Guest Speaker for Public Legal Education Association, September 4, 1980, Topic: "Criminal Law and Crimes Compensation Legislation"
Articles Published
"Democratic Freedoms Undermined: The Robert Latimer Conviction", Tough Crimes, Christopher Evans, 2014
Forward, "Alcohol and Drug Intoxication, Fourth Edition", Dr. Russell Rockerbie, 2014
"Remember, If You're Going to Drink And Drive, Don't Forget Your Car … ", Canadian Bar Association, Saskatchewan Branch Bar Notes, December, 2003
"Defence Gets Breathalyzer Ampoules – So What Do We Do With Them?", Ontario Criminal Lawyers' Association Newsletter, November 1987, Vol. 8, #7
"Pornography 'Bill'", "Crown Counsel or Police Counsel", "Court of Appeal Requires Proof Beyond a Reasonable Doubt", Ontario Criminal Lawyers' Association Newsletter, February 1987, Vol. 8, #4
"Both Sides Get to Play with the Marbles", "How Many Marbles Will the Defence Get?", "Midnight Phone Call Checklist", Ontario Criminal Lawyers' Association Newsletter, September 1986, Vol. 8, #2
"Delay in Charging RCMP Officer Derails Prosecution", "Delayed Trial – A Common Sense Decision", "A Dead Body is Not a Person", Ontario Criminal Lawyers' Association Newsletter, July 1986, Vol. 8, # 1
"Prominent Saskatchewan Lawyer Exonerated", "Abuse of Process Rectified", Ontario Criminal Lawyers' Association Newsletter, May 1986, Vol. 7, #6
"Crosby's Christmas Present", "Lack of Impairment May Become Defence to Charge of Being Over .08", "Roadside A.L.E.R.T. Struck Down", "Random Spot Checks Unconstitutional", Ontario Criminal Lawyers' Association Newsletter, March 1986, Vol. 7, #5
"Why the Crown Refuses Disclosure (It Interferes with Winning)", "Prosecutorial Lying Not Grounds for a New Trial", Ontario Criminal Lawyers' Association Newsletter, January 1986, Vol. 7, #4
"Why Present Drunk Driving Laws are Unconstitutional", Ontario Criminal Lawyers' Association Newsletter, November 1985, Vol. 7, #3
"Cross-Examining Breathalyzer Technicians", "A Novel Excuse to Refuse – Fear of Needles", "Overlooked Breathalyzer Defences – The TwoBeer Defence and RFI", Ontario Criminal Lawyers' Association Newsletter, September 1985, Vol. 7, #2
"Officer Destroys Notes in Witness Room", "Disrespectful Witness Gets 30 Days", Ontario Criminal Lawyers' Association Newsletter, July 1985, Vol. 7, #1
"Criticizing the Judiciary", "A Charter With Real Meaning", Ontario Criminal Lawyers' Association Newsletter, May 1985, Vol. 6, #6
"Breathalyzer Law – Disclosure Takes a Turn for the Worse", Ontario Criminal Lawyers' Association Newsletter, March 1985, Vol. 6, #5
"The Thatcher Aftermath – Impetus for Change", "Arbitrary Detention Cases", "Right to Counsel", "Constitutionality of the ALERT", Ontario Criminal Lawyers' Association Newsletter, January 1985, Vol. 6, #4
"Vampire Luws Under Attack", "Watch Out for Your Competitors", Ontario Criminal Lawyers' Association Newsletter, December 1984, Vol. 6, #3
"Now That is Contemporaneous!", "A.L.E.R.T. Provisions Struck Down", "High Profile Accused on Trial", Ontario Criminal Lawyers' Association Newsletter, October 1984, Vol. 6, #2
"Saskatchewan Running Short of Judges", "A Wrinkle in One's Right to Counsel" Ontario Criminal Lawyers' Association Newsletter, July 1984, Vol. 6, #1
Book Review, "To Be a Trial Lawyer", (1985-86) 50 Sask. L. R.324
Reported Cases
Co-operative Trust Company of Canada v. Target 21 Industries Ltd. et al, [1986] 2 W.W.R. 413, 56 Sask. R. 1, Sask. D. 2758-03 (Sask. Q.B.) Friesen v. R., [1982] 2 W.W.R. 514 (Sask. Q.B.) Haughian v. Paine, [1987] 4 W.W.R. 97, 55 Sask. R. 99 (Sask. C.A.) Haughian v. Paine (1986), 46 Sask. R. 186, Sask. D. 2632-01 (Sask. Q.B.) Lamont v. Pederson and Markewicz, [1981] 2 W.W.R. 24, 7 Sask. R. 19, Sask. D. 3379-01 (Sask. C.A.) Matovich v. Zargar (1980), 2 Sask. R. 206, Sask. D. 3399-01 (Sask. Q.B.) Morguard Trust Co. v. Army, Navy & Air Force Veterans in Canada, Saskatoon Unit No. 38 et al, [1982] 1 W.W.R. 632, 14 Sask. R. 28, Sask. D. 2768-01 (Sask. C.A.) Morguard Trust Co. v. Army, Navy & Air Force Veterans in Canada, Saskatoon Unit No. 38 et al, [1980] 6 W.W.R. 651, Sask. D. 2791-01 (Sask. Q.B.) Penn v. Singbeil, Saskatoon and Saskatoon Board of Police Commissioners, (1986), 44 Sask. R. 312, Sask. D. 3535-01 (Sask. Q.B.) R. v. Adams (1986), 30 C.C.C. (3d) 469, 51 Sask. R. 161, Sask. D. 5590-03 (Sask. C.A.) R. v. Aubin (1990), 84 Sask. R. 233, Sask. D. 7375-02 (Sask. C.A.) R. v. Bacon (1990), 26 M.V.R. (2d) 165, 89 Sask. R. 263, Sask. D. 5569-06 (Sask. C.A.) R. v. Bacon (1990), 58 C.C.C. (3d) 32, 24 M.V.R. (2d) 34, 10 W.C.B. (2d) 272, 86 Sask. R. 41, Sask. D. 5569-03 (Sask. Q.B.) R. v. Beamish (1991), 94 Sask. R. 250 (Sask. Q.B.) R. v. Begrand-Fast (1999), 180 Sask. R. 271 (C.A.) R. v. Boe (1988), 67 Sask. R. 176, Sask. D. 5565-03 (Sask. Q.B.) R. v. Boe (1987), 59 Sask. R. 37, Sask. D. 5565-03 (Sask. Q.B.) R. v. Bourget (1987), 35 C.C.C. (3d) 371, 1 W.C.B. (2d) 317, 41 D.L.R. (4th) 756, 56 C.R. (3d) 97, 54 Sask. R. 178, Sask. D. 5585-01 (Sask. C.A.) R. v. Bourget (1986), 49 Sask. R. 96 (Sask. Q.B.) R. v. Brooks (1984), 35 Sask. R. 163, Sask. D. 5590-01 (Sask. Q.B.) R. v. Brown and Strassburger (1986), 26 C.C.C. (3d) 149, 47 Sask. R. 8, Sask. D. 5930-01 (Sask. Q.B.) R. v. C.V.G. (1997), 160 Sask. R. 251 (Sask. Q.B.) R. v. Cleveland (1986), 49 Sask. R. 96, Sask. D. 5590-02 (Sask. Q.B.) R. v. Close (1988), 63 Sask. R. 132, Sask. D. 5210-01 (Sask. Q.B.) R. v. Close (1987), 54 Sask. R. 220, Sask. D. 5565-01 (Sask. Q.B.) R. v. Colwell, [1987] Sask. D. 5095-02 (Sask. Q.B.) R. v. Debrowney & Pepper, [1991] Sask. D. 5380-01 (Sask. Q.B.) R. v. Dengler (1983), 26 Sask. R. 124, Sask. D. 5596-01 (Sask. Q.B.) R. v. Derksen (2001), 196 Sask. R. 121, 3 W.W.R. 364 (Sask. Q.B.) R. v. Derksen (2001), 140 C.C.C. (3d) 184, 1 W.W.R. 609, 180 Sask. R. 271 (Sask. C.A.) R. v. Derksen (1998), 126 C.C.C. (3d) 554, 169 Sask. R. 251, 1 W.W.R. (Sask. Q.B.) R. v. Dithavong (2001), 224 Sask. R. 258 (Sask. Q.B.) R. v. Dosch (1998), 176 Sask. R. 21 (Sask. C.A.) R. v. Finlay (1993), 83 C.C.C. (3d) 513, 23 C.R. (4th) 321, 7 W.W.R. 513 (S.C.C.) R. v. Finlay (1991), 64 C.C.C. (3d) 557, 13 W.C.B. (2d) 165, 6 C.R. (4th) 157, 5 W.W.R. 193, 91 Sask. R. 228, Sask. D. 6167-01 (Sask. C.A.) R. v. Finlay (1990), 55 C.C.C. (3d) 548, 10 W.C.B. (2d) 10, 83 Sask. R. 191 (Sask. Q.B.) R. v. Finlay (1989), 53 C.C.C. (3d) 417, 9 W.C.B. (3d) 53, Sask. D. 6167-01 (Sask. Prov. Ct.) R. v. Friebus (1992), 97 Sask. R. 106, 12 W.A.C. 106 (Sask. C.A.) R. v. Friesen (1982), 16 Sask. R. 82, Sask. D. 5395-01 (Sask. Q.B.) R. v. Gilchrist, [1996] Sask. D. 7002-01 (Sask. C.A.) R. v. Gross, [1980] Sask. D. 5145-02 (Sask. D.C.) R. v. Groves, Brown and Strassburger (No. 1) (1984), 34 Sask. R. 23 (Sask. Q.B.) R. v. Groves, Brown and Strassburger (No. 2) (1984), 34 Sask. R. 25 (Sask. Q.B.) R. v. Hana (2004), 248 Sask. R. 192 (Sask. Q.B.) R. v. Hawrish (1986), 32 C.C.C. (3d) 466, 52 Sask. R. 248, [1987] Sask. D. 5500-01 (Sask. C.A.) R. v. Hendricks (1988), 44 C.C.C. (3d) 52, 6 W.C.B. (2d) 11, 69 Sask. R. 248, Sask. D. 5600-02 (Sask. Q.B.) R. v. Holman (1998), 173 Sask. R. 214 (Sask. Q.B.) R. v. Johnson (1991), 96 Sask. R. 1, Sask. D. 5569-04 (Sask. Q.B.) R. v. Jonsson (2001), 207 Sask. R. 107 (Sask.C.A.) R. v. Jonsson (2000), 200 Sask. R. 101 (Sask. Q.B.) R. v. Kobussen (1995), 130 Sask. R. 147, Sask. D. 5455-02 (Sask. Q.B.) R. v. Kroeger (1992), 36 M.V.R. (2d) 55, 97 Sask. R. 263, 12 W.A.C. 263, Sask. D. 5050-01 (Sask. C.A.) R. v. Kroeger (1991), 96 Sask. R. 19, Sask. D. 5565-02 (Sask. Q.B.) R. v. Laing, [1988] S.J. No. 571 (Sask. Q.B.) R. v. Latimer (2001), 39 C.R.(5th) 1 (S.C.C.) R. v. Latimer (1999), 131 C.C.C. (3d) 191, 22 C.R.(5th) 380, 6 W.W.R. 118, 172 Sask. R. 161 (Sask. C.A.) R. v. Latimer (1997), 12 C.R. (5th) 112, 121 C.C.C. (3d) 326 (Sask. Q.B.) R. v. Latimer, [1997] 1 S.C.R. 217, 112 C.C.C. (3d) 193, 4 C.R. (5th) 1, 142 D.L.R. (4th) 577, [1997] 2 W.W.R. 525, 140 W.A.C. 1, 152 Sask. R. 1, 207 N.R. 215 (S.C.C.) R. v. Latimer (1995), 41 C.R. (4th) 1, 99 C.C.C. (3d) 481, 134 Sask. R. 1, 101 W.A.C. 1, Sask. D. 5210-02, 126 D.L.R. (4th) 203, [1995] 8 W.W.R. 609 (Sask. C.A.) R. v. Latimer (1994), 124 Sask. R. 180, Sask. D. 5400-01 (Sask. Q.B.) R. v. Legere (1989), 79 Sask. R. 3, Sask. D. 7290-01 (Sask. C.A.) R. v. Lenhart (1988), 71 Sask. R. 128, Sask. D. 5585-02 (Sask. Q.B.) R. v. Leibel (1994), 123 Sask. R. 134, 74 W.A.C. 134 (Sask. C.A.) R. v. Leibel, [1993] 7 W.W.R. 407, 111 Sask. R. 107, Sask. D. 5436-01 (Sask. Q.B.) R. v. Lindgren, [1984] Sask. D. 5930-01 (Sask. Q.B.) R. v. Litwin (1998), 171 Sask. R. 177 (Sask. Q.B.) R. v. Lucyshyn, [1982] Sask. D. 5615-01 (Sask. Prov. Ct.) R. v. MacDonald (1990), 85 Sask. R. 213, Sask. D. 5570-03 (Sask. Q.B.) R. v. Majid, [1996] 1 S.C.R. 472, 105 C.C.C. (3d) 96, 124 W.A.C. 9, 144 Sask. R. 9, 195 N.R. 396 (S.C.C.) R. v. Majid (1995), 98 C.C.C. (3d) 263, 128 Sask. R. 248, 85 W.A.C. 248, Sask. D. 6108-03 (Sask. C.A.) R. v. Malhotra (2001), 206 Sask. R. 120 (Sask. Q.B.) R. v. Malhotra (2000), 197 Sask. R. 33 (Sask. Prov. Ct.) R. v. Mason (1988), 65 Sask. R. 306, Sask. D. 5575-01 (Sask. Q.B.) R. v. Matovich and Fedora, [1982] Sask. D. 5980-01 (Sask. Q.B.) R. v. McCullock (2004), 248 Sask. R. 279 (Sask. Q.B.) R. v. McKinney, [1990] Sask. D. 5570-01 (Sask. Prov. Ct.) R. v. McKinney, [1984] Sask. D. 5620-01 (Sask. Prov. Ct.) R. v. Moen (1986), 50 Sask. R. 159, Sask. D. 5980-07 (Sask. Q.B.) R. v. Moore, Madraga, Piatt and Grant (1983), 24 Sask. R. 199, Sask. D. 5815-01 (Sask. Q.B.) R. v. Nargang, [1988] Sask. D. 5830-02 (Sask. Prov. Ct.) R. v. Nguyen (2004), 247 Sask. R. 4 (Sask. Q.B.) R. v. Oliphant, [1985] 1 W.W.R. 765, 36 Sask. R. 167, [1984] Sask. D. 5601-01 (Sask. Q.B.) R. v. Osachuk (1995), 128 Sask. R. 231, 85 W.A.C. 231 (Sask. C.A.) R. v. Osachuk, [1995] 3 W.W.R. 754, 127 Sask. R. 21, Sask. D. 5980-03 (Sask. Q.B.) R. v. Padley (1988), 73 Sask. R. 243, Sask. D. 5450-01 (Sask. Q.B.) R. v. Parchoma (1991), 90 Sask. R. 117, Sask. D. 7100-02 (Sask. C.A.) R. v. Pasitney (1986), 55 Sask. R. 75, Sask. D. 5590-03 (Sask. Q.B.) R. v. Pelletier (1984), 30 Sask. R. 145 (Sask. C.A.) R. v. Peters (1991), 96 Sask. R. 177, Sask. D. 5980-05 (Sask. Q.B.) R. v. Peters, [1982] Sask. D. 5095-01 (Sask. Prov. Ct.) R. v. Peters, [1981] Sask. D. 5940-03 (Sask. Q.B.) R. v. Poorman (1991), 97 Sask. R. 4, 12 W.A.C. 4 (Sask. C.A.) R. v. Prouse (1986), 45 Sask. R. 295, Sask. D. 5980-03 (Sask. Q.B.) R. v. Rans (1983), 26 Sask. R. 314, Sask. D. 5967-01 (Sask. Q.B.) R. v. Rewerts, [1981] Sask. D. 5575-07 (Sask. Q.B.) R. v. Rochon (1985), 43 Sask. R. 210, Sask. D. 5820-01 (Sask. C.A.) R. v. Rogalsky (1995), 102 C.C.C. (3d) 575 (S.C.C.) R. v. Rogalsky et al (1994), 95 C.C.C. (3d) 41, 36 C.R. (4th) 215, 125 Sask. R. 271, 81 W.A.C. 271 (Sask. C.A.) R. v. Rogalsky et al (1994), 118 Sask. R. 81 (Sask. Q.B.) R. v. Sawchuk (1986), 29 C.C.C. (3d) 289, 50 Sask. R. 148, Sask. D. 5620-02 (Sask. C.A.) R. v. Sawchuk (1986), 23 C.C.C. (3d) 162, 45 Sask. R. 164 (Sask. Q.B.) R. v. Schafer, [1994] 7 W.W.R. 670 (Sask. C.A.) R. v. Scheidel (1986), 53 Sask. R. 72 (Sask. Q.B.) R. v. Selody, [1996] S.J. No. 170 (Sask. C.A.) R. v. Sesula, [1991] Sask. D. 5570-01 (Sask. C.A.) R. v. Stensrud (1988), 52 C.C.C. (3d) 9, W.C.B. (2d) 587 (S.C.C.) R. v. Stensrud (1988), 67 Sask. R. 269 (Sask. C.A.) R. v. Stensrud (1988), 42 C.C.C. (3d) 569, 5 W.C.B. (2d) 360 (Sask. Q.B.) R. v. Stensrud and Smith, [1987] 2 W.W.R. 234, 56 Sask. R. 44, Sask. D. 5980-13 (Sask. Q.B.) R. v. Sterling (1993), 84 C.C.C. (3d) 65, 8 W.W.R. 623, Sask. D. 5967-04 (Sask. C.A.) R. v. Sterner, [1982] 1 S.C.R. 173, 64 C.C.C. (2d) 160 R. v. Street (1981), 10 Sask. R. 266, Sask. D. 5090-02 (Sask. D.C.) R. v. Stuart, [1980] Sask. D. 5050-01 (Sask. D.C.) R. v. Thatcher (1987), 32 C.C.C. (3d) 481, 39 D.L.R. (4th) 275, 2 W.C.B. (2d) 314, 57 C.R. (3d) 97, 4 W.W.R. 193 (S.C.C.) R. v. Thatcher (1986), 24 C.C.C. (3d) 449, 2 W.W.R. 97, 46 Sask. R. 241 (Sask. C.A.) R. v. Twigge (1996), 148 Sask. R. 254 (Sask. C.A.) R. v. VanHook (1998), 168 Sask. R. 282 (Sask. C.A.) R. v. W.G. (1995), 137 Sask. R. 71, 107 W.A.C. 71 (Sask. C.A.) R. v. Westgard (1987), 60 Sask. R. 123 (Sask. C.A.) R. v. Wiens (2000), 196 Sask. R. 154 (Sask. Q.B.) R. v. Wiklun, [1987] Sask. D. 5620-02 (Sask. Q.C.) Re Peters: R. and The Attorney General of Saskatchewan v. King and Peters (1981), 12 Sask. R. 312 (Sask. Q.B.) Saskatoon Criminal Defence Lawyers Association, Elder and Maltby v. Saskatchewan, Government of and Lane, [1984] 3 W.W.R. 707, 32 Sask. R. 122 (Sask. Q.B.) Sasko Trenching Ltd. v. Colwell, [1992] Sask. D. 3458-01 (Sask. Q.B.) Schafer et al v. R. (1993) 110 Sask. R. 28, Sask. D. 6060-04 (Sask. Q.B.) Schafer et al v. R. (1993), 107 Sask. R. 25 (Sask. Q.B.) Schafer et al v. R. (1992), 106 Sask. R. 236 (Sask. Q.B.)